The Tokyo Metropolitan Government and Tokyo Arts and Space (TOKAS) established the Tokyo Contemporary Art Award (TCAA) in 2018 as a contemporary art prize to encourage mid-career artists to make new breakthroughs in their work by providing them with two years of continuous support.
An award exhibition will be held at the Museum of Contemporary Art Tokyo featuring Kazama Sachiko and Shitamichi Motoyuki, the winners of the inaugural TCAA.
About the Exhibition

This exhibition highlights early and recent works by Kazama Sachiko and Shitamichi Motoyuki.

Kazama Sachiko's latest series is also the title of her exhibition: Magic Mountain. It is inspired by German novelist Thomas Mann's The Magic Mountain and revolves around the theme of breaking away from confrontation through introspection amid the global spread of the coronavirus pandemic. Her exhibition presents past works related to this theme, in addition to other large-scale artworks, to show the trajectory of her thought as an artist.

Through his projects, Shitamichi Motoyuki has created works that incorporate the intentions of others into his own process, as well as works that are passed onto, or used by, others and therefore blur the boundaries of what we considered "artwork." His is an attempt to discover what lies between ordinary life and artistic creation by focusing on works that develop in the course of life as it unfolds.

Period

March 20(Sat.),2021 – June 20(Sun.),2021

Closed

Mondays (Except May 3), May 6

Open Hours

10:00-18:00

Organizers

Tokyo Metropolitan Government and Tokyo Arts and Space / Museum of Contemporary Art




Tokyo of the Tokyo Metropolitan Foundation for History and Culture

Support

MUJIN-TO Production,

Fukutake Foundation

Admission

Free


*Subject to alteration according to the state of the COVID-19 infection.Visitors guideline is available here.
KAZAMA Sachiko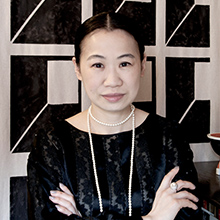 Born in Tokyo in 1972. Lives and works in Tokyo.
She probes the past to uncover the origins of contemporary phenomena, creating primarily black woodblock prints foreshadowing the dark clouds hanging over the future.
Go to profile and reasons for award >>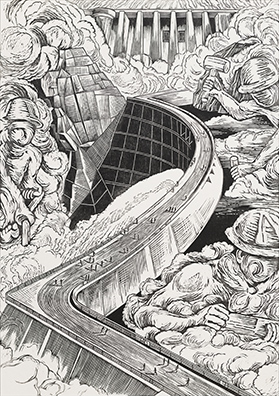 SHITAMICHI Motoyuki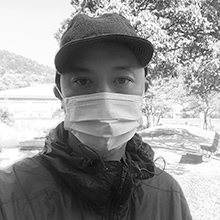 Born in Okayama in 1978, Based in Okayama
He is known for the roles that travel and fieldwork play in his practice, such as in his Remnants series (2001-2005).
Go to profile and reasons for award >>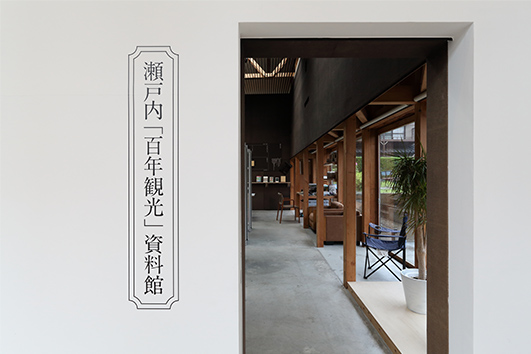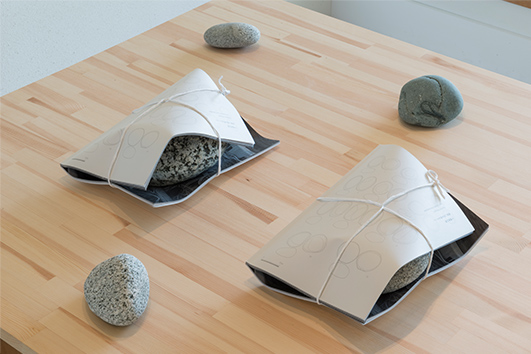 Floor Map for the exhibition is here.
Event

Details will be announced on this page later.
Monographs

To coincide with the launch of the exhibition, we are publishing two monographs (in Japanese and English), one for each artist, Kazama Sachiko and Shitamichi Motoyuki. The monographs feature images of the works, essays from the artists, and contributions by members of the TCAA selection committee and others. (Not for sale)
The PDF data will be published on this website around late March 2021.

All text of A Study of The Magic Mountain (For "Der Lindenbaum") from her monograph is here.
About TCAA 2019-2021

A call for applications is issued in July and August of fiscal 2018 and the list of applicants is sent to international selection committee with a request for nominations, including the applicants. Following discussion, the selection committee finalizes the list of nominated artists. Selection of two winners follows research on nominated artists, studio visits, and interviews.

International Selection Committee
KAMIYA Yukie (Gallery Director, Japan Society, New York)
SUMITOMO Fumihiko (Director, Arts Maebashi / Associate Professor, Graduate School of Tokyo University of the Arts)
Doryun CHONG (Deputy Director / Curatorial and Chief Curator, M+)
Maria LIND (Curator, Writer and Educator)
Carol Yinghua LU (Director, Beijing Inside-Out Art Museum)
KONDO Yuki (Program Director, Tokyo Arts and Space)

Please access the Event Report to see the Award Ceremony and Symposium.