KAZAMA Sachiko
Born in Tokyo in 1972
Based in Tokyo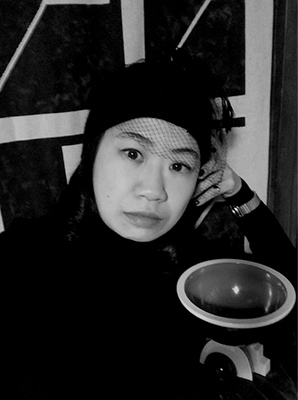 http://www.mujin-to.com/artist_kazama.htm
Information
September 20 – December 3, 2023
"MOMAT Collection"
The National Museum of Modern Art, Tokyo
Learn more
October 28 – December 2, 2023
"New Matsushima"
MUJIN-TO Production, Tokyo
Learn more
Profile
Graduated from Department of Printmaking, Musashino Art School in 1996
Recent exhibitions
2023 Mori Art Museum 20th Anniversary Exhibition "WORLD CLASSROOM: Contemporary Art through School Subjects," Mori Art Museum, Tokyo
2022 "Reborn-Art Festival 2021-22― Altruism and Fluidity," Ishinomaki, Miyagi
2021 "FEMINISMS," 21st Century Museum of Contemporary Art, Kanazawa
2021 "Dyslympian 2021," MUJIN-TO Production, Tokyo
2020 "Nissan Art Award 2020 Finalists Exhibition," NISSAN PAVILION, Kanagawa
2020 Solo Exhibition "Cement Cemetery," MUJIN-TO Production, Tokyo
2019 "Co/Inspiration in Catastrophes," MOCA Taipei
2019 "Made in Tokyo : Architecture and Living, 1964 / 2020," Japan Society, New York
2019 Solo Exhibition "Sachiko Kazama Concrete Suite," Kurobe city art museum, Toyama
2019 "Where We Now Stand—In Order to Map the Future[1]," 21st Century Museum of Contemporary Art, Kanazawa
2019 "Plans for TOKYO 2019," gallery αM, Tokyo
2018 Solo Exhibition "Empire of the Omen," NADiff a/p/a/r/t, Tokyo
2018 Solo Exhibition "Dyslympia 2680," Maruki Gallery For The Hiroshima Panels, Saitama
2018 "The Long Story," Queensland Art Gallery | Gallery of Modern Art, Brisbane, Australia
2017 "Yokohama Triennale− Islands, Constellations & Galapagos," Yokohama Museum of Art
2016 Solo Exhibition "Open Studio Program 69: Sachiko Kazama 'Unflagging Us'," Fuchu Art Museum, Tokyo
2016 Solo Exhibition "Blitz!! School of Luddite," MUJIN-TO Production, Tokyo
2016 "11th Gwangju Biennale: The Eighth Climate (What does art do?)," Gwangju Biennale Hall, Korea
2015 "18th DOMANI: The Art of Tomorrow," The National Art Center, Tokyo
2015 "2015 Asian Art Biennial: Artist Making Movement," National Taiwan Museum of Fine Arts, Taichung
2015 "Passage: A Day in Eternity," Aomori Contemporary Art Centre
Awards
2019 "The 30th Takashimaya Art Award," Takashimaya Cultural Foundation
2016 "The 8th 'Tradition créatricé' Art Award," Japan Arts Foundation
2006 "The 9th Taro Okamoto Award for Contemporary Art," Superior Prize
Kazama Sachiko probes the past to uncover the origins of contemporary phenomena, creating primarily black woodblock prints foreshadowing the dark clouds hanging over the future. She uses a variety of motifs, turning each print into nonsense in a manga-like style, experimenting with diverse forms of expression using a single color, black, but making effective use of its gradations. She uses sharp, knife-etched lines to artfully depict risky themes. Kazama's works show us facts about contemporary society and history that are difficult to see directly, but she sometimes depicts them in an absurd, comical manner. Here we see a reflection of her awareness that the artist herself wants to be a bystander, an observer, rather than being directly engaged in society. Her works portray fictional worlds, but, in creating them, she has carried out original, and thorough, research on old documents and other materials. By carving the black gloom of reality and history, she scoops out the lies from truth and depicts truth from lies.
Chair of the Selection Committee, Maria LIND Comment
The jury of the TCAA award spent three exciting days together in Tokyo and Kyoto exploring the work of 7 artists, all nominated for the TCAA award. After intensive and interesting discussions we concluded that Kazama Sachiko and Shitamichi Motoyuki were the winners. Both of them have strong practices and are at a moment in their work where the possibility to spend time abroad can be very fruitful.
Kazama Sachiko's unique way of reviving and reinterpreting the traditional technique of woodcut prints immediately stood out. Combining many prints into large-scale images which are often depicting dystopian scenarios set in urban landscapes, the artist is evoking the genre of history painting. Through this extremely laborious process, she is combining a feeling of awkwardness in everyday life, as a woman in a patriarchal society, with careful historical research, addressing difficult moments in the history of Japan. Her recent research is focusing on Germany and Japan during World War II.
Reasons for the Award
While committed to using woodblock printing, a traditional technique, this artist continues to create based on profoundly a personal critique in her thinking. Her works are original in a way that reflects the careful research and practice that inform their meticulous realization. The artist's internalized anger and disillusion toward society is sublimated in her creative process, making possible continued contact with society. We have high hopes that this award will support her efforts, enabling her to deepen both her research and practice further through activities overseas.