THE INTERNATIONAL SELECTION COMMITTEE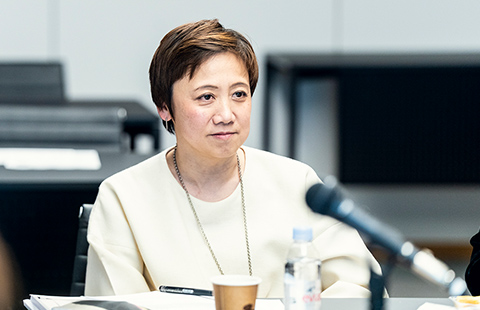 KAMIYA Yukie
(Gallery Director, Japan Society, New York) 
Kamiya served previously Chief Curator of Hiroshima City Museum of Contemporary Art and Associate Curator of New Museum, New York. She organized exhibitions internationally bridging Asia and other regions on cross-temporal themes. Kamiya also co-curated group exhibitions including "Proregress: 12th Shanghai Biennale," 2018, "Discordant Harmony: Critical Reflection on the Imagination of Asia," toured in 2015-2018, "Re:Quest Japanese Contemporary Art since the 1970s," Seoul Museum of Art University, 2013. Selected publications: Hiroshi Sugimoto: Gates of Paradise, Skira/Rizzoli, 2017, Ravaged -Art and Culture in Times of Conflict, Mercatorfounds, 2014, and Creamier –Contemporary Art in Culture, Phaidon, 2010. She was the awardee of the Academic Prize from the Foundation of Western Art Advanement for her curatorial achievement of "Simon Starling: Project for a Masquerade (Hiroshima)," 2011.
SUMITOMO Fumihiko
(Director of Arts Maebashi / Associate professor at the Graduate School of Tokyo University of the Arts)
Sumitomo Fumihiko was previously curator of ICC/NTT InterCommunication Center and The Museum of Contemporary Art Tokyo. Beside his practice for community arts programs at Arts Maebashi, he has curated "Demarcation Akira Takayama/Meiro Koizumi," Maison Hermès Le Forum, 2015, co-curated "Aichi Triennale 2013." Also he curated "Media City Seoul 2010," "Tadashi Kawamata: Walkway," Museum of Contemporary Art Tokyo, 2008 and other exhibitions. Selected publications: Next Curator Book, Film Art Inc., 2009, From postwar to Postmodern, Art in Japan 1945-1989: Primary Documents, Duke University Press, 2012.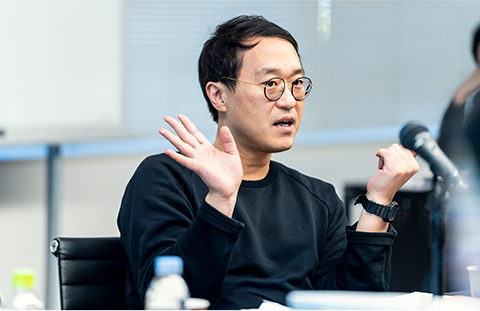 Doryun CHONG
(Deputy Director, Curatorial and Chief Curator, M+)
Doryun Chong is Deputy Director, Curatorial and Chief Curator of M+, a new museum of visual culture that will open its Herzog & de Meuron–designed building in 2020, in Hong Kong's West Kowloon Cultural District. Appointed as the inaugural Chief Curator in 2013, Chong oversees all curatorial activities and programmes, including acquisitions, exhibitions, learning and public programmes, and digital initiatives encompassing the museum's three main disciplinary areas of design and architecture, moving image, and visual art. Some of the exhibitions he has curated or co-curated at M+ include Mobile M+: "Live Art," 2015, "Tsang Kin-Wah: The Infinite Nothing, Hong Kong in Venice," 2015, "Samson Young: Songs for Disaster Relief World Tour," 2018, and "Noguchi for Danh Vo: Counterpoint," 2018. Prior to joining M+, Chong worked in various curatorial capacities at the Walker Art Center in Minneapolis (2003–2009) and the Museum of Modern Art, New York (2009–2013).
Maria LIND
(Curator, Writer and Educator)
Maria Lind is a curator, writer and educator based in Stockholm and Berlin. She was the director of Stockholm's Tensta konsthall (2011-2018), the artistic director of "Gwangju Biennale 2016," the director of the graduate program, Center for Curatorial Studies, Bard College (2008-2010) and the director of Iaspis in Stockholm (2005-2007). From 2002-2004 she was the director of Kunstverein, the co-curator of "Manifesta 2" in 1998 and the co-curator of "Art Encounters Biennial 2019". She has taught widely since the early 1990s, including as professor of artistic research at the Art Academy in Oslo (2015-2018). She has contributed widely to newspapers, magazines, catalogues and other publications. She is the 2009 recipient of "The Walter Hopps Award for Curatorial Achievement."
Selected publications: Selected Maria Lind Writing, Sternberg Press, 2010. Seven Years: the Rematerialisation of Art From 2011–2017, Sternberg Press, 2019.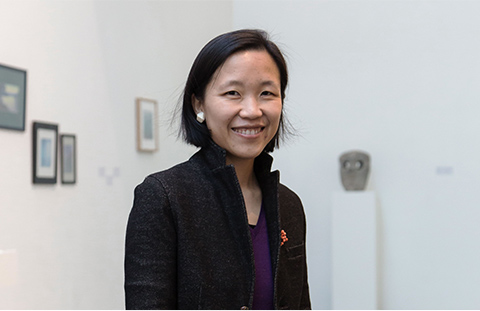 Carol Yinghua LU
(Director, Beijing Inside-Out Art Museum)
Carol Yinghua Lu is the director of Beijing Inside-Out Art Museum and a doctoral student in art history at Melbourne University. She is an art critic and the contributing editor of Frieze Magazine. Lu was on the jury for the Golden Lion Award at the "54th Venice Art Biennale International Art Exhibition," 2011 and a jury member of the Philippine Pavilion at the "16th Venice Biennale International Architecture Exhibition," 2018. And she is on the jury for "HUGO BOSS ASIA ART" and "Rolex Mentor and Protégé Arts Initiative".
She was the co-artistic director of the "Gwangju Biennale 2012" and co-curator of the "7th Shenzhen Sculpture Biennale" in 2012. She had been the artistic director and chief curator of OCAT Shenzhen (2012-2015). She is the first visiting fellow in the Asia-Pacific Fellowship Program at the Tate Research Centre in 2013, and she was among the first recipients of the ARIAH (Association of Research Institute in Art History) East Asia Fellowship in 2017. In collaboration with Liu Ding, she is in the process of researching into the legacy of socialist realism in the practices and discourses of contemporary art in China, entitled "From the Issue of Art to the Issue of Position: Echoes of Socialist Realism."
KONDO Yuki
(Program Director, Tokyo Arts and Space)
Kondo Yuki served as the chief curator of the Aomori Contemporary Art Centre (2001-2017) before taking her current position at Tokyo Arts and Space. As its Program Director, she is responsible for overall planning and operations, including exhibitions, residencies, and other projects. In addition to solo exhibitions for artists from Japan who have utilized the Artist in Residence (AIR) program thus far, including Endo Toshikatsu, Nakanishi Nobuhiro, and O JUN, Kondo has planned and carried out AIR and group exhibitions by artists from Japan and abroad, projects to utilize cultural resources through AIR, and community programs.